Getting Started
This page explains how to access and log in to Ship.
Note
This page provides help and support for Sorted Ship. As Ship is currently in development, content may be updated as and when necessary.
For support with Ship (Consignments), click here.
---
Ship URL
Ship is available at https://portal.sorted.com
Sign Up / Register a User Account
Each Ship user must have a user account in order to access the site. Different user accounts have different permissions, so a user can only access the pages and features that they have permissions to use.
Ordinarily, an initial user account is set up as part of the product configuration work for your company. The owner of this account would then configure the rest of your user accounts as required.
If you do not have a user account, or if you are experiencing issues logging in, please contact your company admin.
Logging In
When you open the Sorted you are presented with the Login page: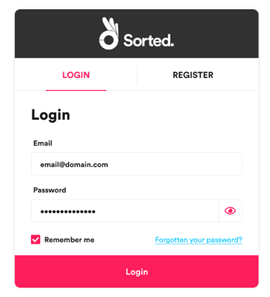 To log in:
Enter your username in the Email field. Your username is typically your company email address.
Enter your password in the Password field.
Click Login to open Ship Dashboard.
To reset your password:
On the Login page, click Forgotten your password? to open the Reset Your password page.
Enter your email address. If the system recognises the specified address, then you are sent a reset password link.
Check your email and click the reset password link.
Enter a new password.
Log in with your new password.
Note
Please contact the Sorted Support Team by sending an email to support@sorted.com if you are unable to successfully reset your password.
Session Timeout
For security reasons, Ship logs you out after a period of inactivity.
Ship Dashboard
Ship displays the landing page after you log in. From here you can access the most common areas of the Sorted such as View Shipments, Create Shipment, and View Shipment Groups.
To return to the landing page from anywhere within the application, click the Sorted logo in the upper left of the main menu.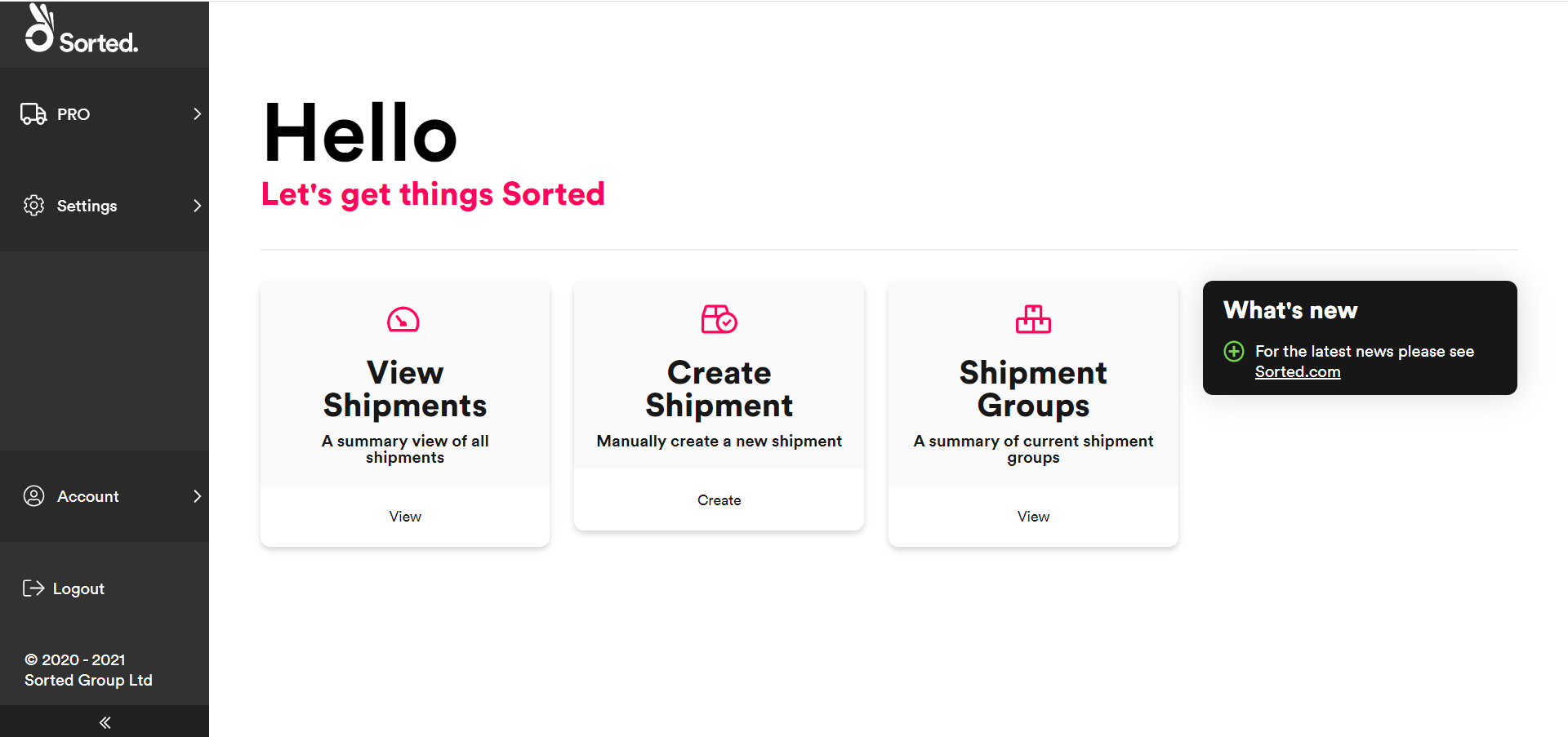 Logging Out
To log out of the click the Logout button on the navigation panel. Ship logs you out and returns you to the Login page.