Accessing the REACT UI
29/05/2020
~2 minutes to read
29/05/2020
~2 minutes to read

andy.walton@sorted.com

michael.rose@sorted.com
The SortedREACT UI gives a graphical front-end to REACT, enabling administrators to configure the system and also offering shipment monitoring functions for users with Marketing and Dashboard user permissions. This section of the site explains how to use the UI's various functions.
---
Logging In
To access the REACT UI, first navigate to app.sorted.com/login to display the login panel.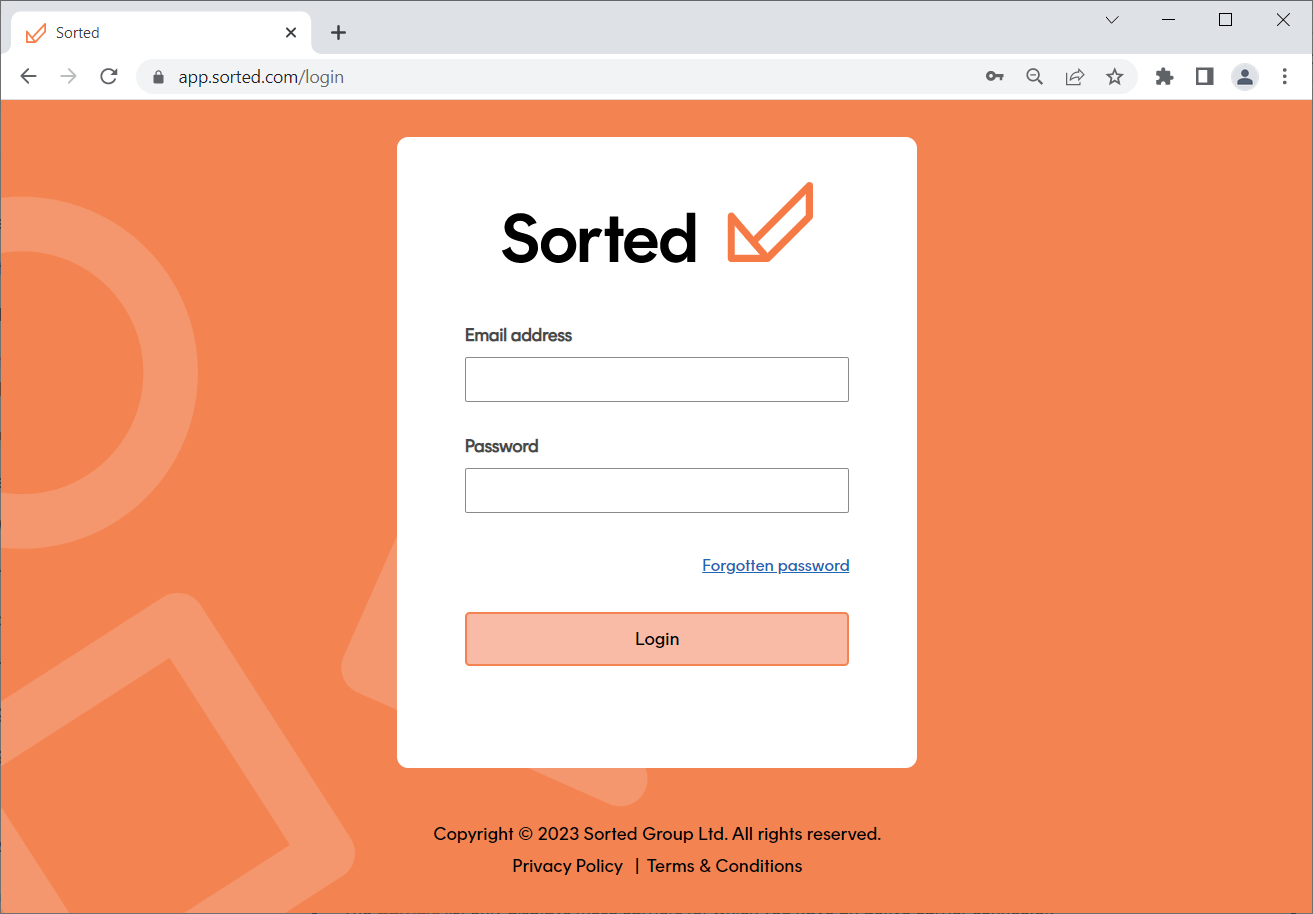 Enter your Email and Password and click Login to open the Home Dashboard page.
You must have a REACT account set up in order to log in to the UI. If you do not have an account set up, contact your REACT administrator.
Note
Each REACT customer has a primary user. This is the "original" admin user that was created during the initial customer setup process. For any login issues with your primary account, contact Sorted support.
For more information on user management in REACT, see the User Management page.
UI Functions
The PRO UI enables you to perform the following tasks:
Note
The REACT UI is compatible with the latest versions of Microsoft Edge, Chrome, Firefox and Opera.